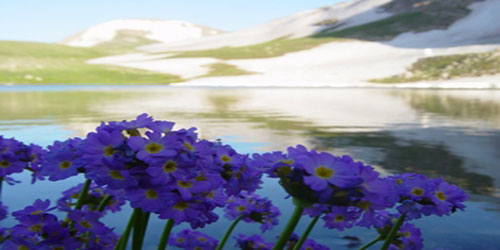 Her Tiştê Ku Di Gerdûnê De Dijî Bi Can E, Zindî Ye
Di zihniyeta pergala heyî de, hemû pêkhateyên ku gerdûn jê pêk tê ne zindî ne. Hinek ji wan zindî ne û hin ji wan jî ne zindî ne. Di encam de dema ku em hîne kûrtir di mijarê de diponijin em dê bibînin ku ev feraset me dibe ber bi îfadeya ku hin ji pêkhateyan kirde ne û yên ne zindî jî biraser in. Eşkereye ku pergala heyî xwe li ser vê dabeşbûnê berz û ferzkiriye. Zilamê desthilatdar y xwesûk ji bo ku desthilatdarê diya xwe li ser civakê damezirîne serî li vê zihniyetê daye. Mantiqê desthilatdariyê vê yekê ferz dike. Diviyabû jina dayik ji afrînerî û zindîbûna wê bihata xistin ku zilamê desthilatdar bikarîbûya seltanata xwe bi wê gur û geş bikiraya. Ev xerc û elîf-baya desthilatdariyê ye. Her divê yek li jêr be, yê din li jor be. Yek her tişt be yê din netiştek be. Divê her yek di xizmeta yê din de be.
Bi vê zihniyeta desthilatdariyê re dualîteya ku di gerdûnê de heyî ya ku hevdû temam dike, mezin dike, xwedî dike û pêk tîne ji hev dikeve û di cihê wê de dualîteya ku hevdû tune dike, hevdû biçûk dike tê bi cih kirin. Li gorî vê zihniyetê jin, xweza, civak nezindî ne. Her yek ji wan weke makîneyekê ne, tu têkiliya wan bi zindîbûnê re nîne. Jin weke nesneyekê tê dîtin, mêr dikare wê li gor xwesteka xwe bi kar bîne. Ew li gel wî weke makîneyeke zarok anînê ye. bîst û çar demjimêran divê di xizmeta wî de amade be. Nexasim an go mîna ku ew jî xwe ji vo wî çêbûye. Ew bê hiş e, bê vîn e, bê dil e, bê hest e, naweste, naêşe… û hwe. çîroka bûyîna wê di dîroka desthilatdariyê tev li ser vê bingehî hatiye nivîsîn. Eger jin ji derveyî vê derkeve ew tewanbar e. Bi vî şêweyî di hişê civakê de wêneyeke bi vî rengî di derbarê jinê de hatiye xêzkirin. Elbet ev rewş di şexsê jinê de ji bo tevahî civakê jî derbazdar e. Bi nesnekirina jinê re, civak jî tev dibe nesne. Civak, mirov êdî ne ji bo xwe ji bo xizmeta desthilatdaran hatine dinê. Karê civakê, mirovan tenê xizmet e. Li gor vê zihniyetê civak, mirov bêhiş in, nikarin bihizirin, nikarin bi rê ve bibin. Karê rêveberiyê encax desthilatdar dikarin bikin. wekî din tevahî mirovên din ên di civakê de kerî ne, kole ne, makîneyeke ku diaxivê ne.
Hişmendiya ku bi vî şêweyî jinê, mirov, civak û xwezayê dide nasîn ji bilî pirsgirêkan tu tiştekî din bi xwe re nayîne. Ji xwe pirsgirêkên ku îro gerdûna me –bi hemû pêkhateyên xwe- dijî tev encamên vê hişmendiya perçebûyî ya ne zindî ye. Ji ber vê hişmendiyê mirov mafê xwe dîtiye ku bi her şêweyî zirarê dide dor û berê xwe. Vê hişmendiyê nehiştiye mirov dor û berê xwe hîs bike û weke xwe bibîne. Dema ku emê li beramberî xwe –çi dibe bila bibe- bê can bibînin di wir de hestên me ji xwe ji dewrê derdikevin. Di demên wiha de beyî ku tu çavê xwe biniqumînê tu dikarê zirarê bidî yê li beramberî xwe. Di rastiyê de ya ku di vir de diqewime ji mirovbûyînê tê diçin. Lewma di civakê de ji kesê ku hukim dike, ezilmê dike, dikuje, tune dike… û hwd. re tê gotin ne mirov e ango ji mirovbûyînê derketiye. Bi rastî jî welê ye. Ji bo ku tu yê li beramberî xwe bi can bibînî divê tu hestên xwe jî bicemidînî. Ji aliyeke din ve mirov dikare bêje ku ew cemidandina hestên te encama berteka yê ku tu li wî bi awayekî bê can dinêre ye. Elbet ev bûyer bêyî ku mirov di ferqê de be pêk tê.
Ev nîşanî me dike ku bandorbûyîn dualî ye. Eger em ji vê yekê tenê derkevin rê emê bibînin ku dor û berê me ne bi can e. Li dijberî wê her tişt zindî ye û ev zindîbûna heyî bi şêweyekî riya ku hebûna xwe bi te bide hîskirin û raberkirin dibîne.Lê di vir de ya girîng ewe ku gelo ev yek îro ji aliyê me mirovan ve çiqas tê dîtin û hîskirin?!
Sîstema heyî hemû sazûmaniya xwe li ser bingehê pûçkirina heqîqeta jiyanê ava kiriye. Lewma hîskirin û dîtin ji ber vê pergalê li gel mirovan kêm bûye. Dema em bajaran mînak bigirin emê vê rastiyê hîne baştir bibînin. Em dizanin ku bajar yek ji amûrên bingehîn ê pergala heyî ye. ango mirov bêje, bajar dê sazûmankirina pergala heyî de roleke girîng lîstiye. Di sazûmaniya bajaran de form, qalib li pêş e. dîmenê zêde li pêş dîwarên ku sabîtbûnê, neguhertinê… di hiş û hestên mirovan de avadike ye. Mirov her bi yê ku pir dereng tê guhertin re rû bi rû ye. Her bi tiştê ku hişê bê canîbûnê av dike re rû bi rû ye. Dîwarên bilind tenê hestiyariya mirov li beramberî xwezayê kêm nekiriye, hestiyariya mirov li beramberî mirov bi xwe jî kêm kiriye. Di vî warî de xerîbiyeke li beramberî mirov bi xwe jî kêm kiriye. Di vî warî de xerîbiyeke mezin tê jiyîn. Lewma mirov dikare bêje ku xerîbiya ji xwezayê xerîbiya ji xwe ye, xerîbiya ji heqîqetê ye.
Lê ev rewş li gundan, li çiyan ne bi vî rengî ye. Hestiyariya mirovên ku li gundan û çiyayan dijîn li beramberî xwezayî pir bi hêz e. Feraseta zindîbûnê li gundan, li çiyan bi hêz e. Lewma dan û standina însanê li gundan -destpêkê bi hev re- û bi xwezayê re pir xurt e. li ser vê bingehî mirov dikarê bêje ku mirovên li gundan hîne zêdetir nêzî heqîqeta xwe ne. Li çiyayan tu kêlî bi kêlî şahîdiya zindîbûna xwezayê dike. Kêlî bi kêlî çawa giha şîn dibe, çawa kulîlk vedibin, çawa dar fêkî didin… bi kurtî hemû pêvajoyên guherînê yên ku di xwezayê de tên jiyîn, mirov kêlî bi kêlî dijî. Her wiha lawir- ji lawirê herî biçûk heta bi yê herî mezin- çawa çêdibin, çaw dijîn, ji bo hebûnê çawa têdikoşin mirov jê agahdar dibe. Ev zindîbûn û herikbariya xwezayî hestiyariya mirovan, hestên mirovan ji herikbar dikin û zindî dihêlin. Mirov nikare xwezayê bê can bibîne, ji ber ku guherîn û veguherîna wê li ber çavê xwe dibîne. Guhertin û veguhertin hebûnê, jiyanê îfade dike. Cihê guhertin lê hebe jiyan jî li wir heye. Weke ku di bajaran de heyî tu nîşaneyên ku forbûyîn û sabîtbûyînê di gundan de nîne. Lewra di gundan de mirov bi xwezayê re yek in. Li beramberî xwezayê pir nazikin rêzdarin. Têkiliya mirovên li gundan bi xwezayê re têkiliyeke sîmbiyatîk e. Têkiliya hevdû xwedîkirinê ye. Li ser vê bingehî bi tu awayî dil nadin ku zerarê bidin xwezayê.
Ev nêzîkatî û terzê jiyanê bingeha xwe ji hişmendî û terzê jiyana civaka xwezayî digire. Zihniyeta ku di vê civakê de tê esas girtin. Zihniyeta "animîzmê" ye, zihniyeta rûhbertî û bi wateyeke din ya zindîbûnê. Mirovên vê civakê li gor vê zihniyetê her tiştê ku di xwezayê de heyî, bi ruh û can dibînin. Mirov xwezayê weke xwe dibînin. Lewma bawer dikin ku zerara ku bi serê xwezayê ve bê. Zarara ku bi serê wî bi xwe de ye. Ji bo wê xwezayê diparêze.
Jiyan HÊVÎ