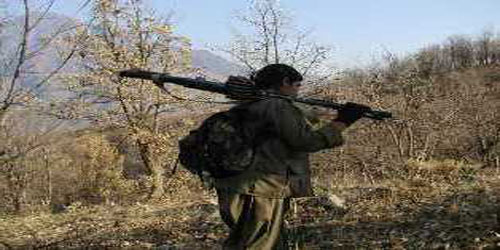 Gulasor a Cotmehê
Di dîroka Dê­­r­­si­mê de bi qasî îxa­­ne­­­­tên me­zin, berxwe­d­a­ni­­yê pir me­zin jî der­­ketine. Di îs­­­yana 1938 li Dêrsim'ê bi he­zaran gelê me ha­tiye qetilkirin û goçber ki­rin, gelek ji wan sir­gûnê warên ne diyar bû­ne. Berpirsiyarê per­gala xwînxwar, ne go­tin zaro û zêc her­ke­sê pêşberî xwe bi hovane dan qetilkirin. Gelê me yê ku maye jî, hat xwes­tin ji ras­ti­ya xwe û kesayeta xwe werin  dûr xistin. Her tiştê xwe ji bîr bikin. Xwe bi nas­nama Tirk nas bikin.
Li hember van nê­zi­ka­tiyên ho­vanê û wehşet gelê me yê Dêr­si­mê, car­din bi dilê xwe yê paqij gel û ke­sa­ye­tên xwe dane afirandin. Her malbat û ke­sa­ye­tin bi hes­tên welatparêziyê dagirtî û vî rihî ji­yan di­ke ev helwesta xwe bi hemû derdora xwe re da diyar kirin û di her demî de bi hes­tên he­rî mezin xwedî li şerefa xwe û welat­pa­­rêziya xwe derket. Her hevalê ku tevlî refê aza­­diyê bû di van demê herî giran re derbas bû­­ye. An jî, ji dayik, bavê xwe, ji mezinê xwe ev dîrok bihistiye û bi vî dilê tolhildanê ha­­tiye dagirtin. Her zaroka ku li wî warê ber­xwe­daniyê mezin bûye ne gengaze kû bê­yî aga­hiya van bûyera mezin bûyibe. Ev hes­tin yên ku di temenê herî biçûk de her­kes berê xwe dide qadên azadiyê û tola mi­ro­vahî, şe­re­fa xwe rakin. Ev hestin yên ku bi hevala New­roz're hemû zahmetî û zorî da­ne hem­bêzkirin û heta dawiyê bi ar­man­ca azadiyê ve dane girêdan. Hevala Newroz ji malbatek wi­sa bû. Keçek ji malbatek xwedî eşîr, di sa­la 1975 de li nav­çeya Dêrsim Mazgirê, li na­hiya Akpazar'ê jidayik bûye.
Hîn di temenê gelek biçûk de bavê heval New­roz wefat dike. Bê bav me­zin dibe. Heta di­bistana lîse li dibistana Ak­pa­zar'ê dixwî­ne.
Ji ber di temenê xwe yê biçûk de bavê xwe wen­­dakiriye bi birayê xwe re gelek girêdayî
ye. Cardin bi awayekî nazik û nazdar tê me­zin kirin. Di dibistana lîse de Têkoşîna Aza­di­­yê nas dike.  Di dibistanê de şagirtê herî ser­­keftiye. Ji ber sekna xwe û fêhmdariya xwe di mal û dibistanê de rêzdariyek mezin di­gi­re. Piştî rastiya Têkoşîna Azadiyê nas di­ke demekê di nav karê civana de di xebit e. Di aliyekî ve di xwîne, di aliyê din de di xe­bi­­te. Asta wê ya rêxistinî ji ber pir mezine hej­­marê hevalên derdora xwe gelek zêde û bi hêz dike. Ji demekê û şûnde bi van xe­ba­ta têr nabe û biryara tevlîbûna refê gêrila di­de. Bi vê bîr û baweriyê di sala 1992 de bi hev­de hevalê xwe re ji qada Dêrsim'ê tevlî di­be.
Bi tevlîbûna xwe re perwerda siyasî  leşkerî di­­bîn e. Heyecan û xwesteka wê di per­wer­dê de, zindîbûna wê, dihêle di demek kin de ve­gu­hertinek mezin çêbike. Her çiqas di mal de delalî mezin bibû jî, bi tevlîbûna xwe ya rast dibe xwedî kesayetek dagirtî û pi­jandî.
Piş­tî perwerdê li hêviya erkdariya xwe di­mî­ne. Ji bo wê ya girîng biryara rêxistinê ye.Ji ber vê yekê xwe ji bo hemû karê rê­xis­tinî ama­de dike. Li gor wê biryara herî rast ya rê­xistinê ye.
Di encam de ji bo herêma Pulumur'ê tê ama­de­kirin û şandin. Rêheval Newroz li vir jî, bi he­yecan û tevlîbûna xwe ya ji dil, di de­mek kin­ de fêrî jiyanê dibe. Di yekîneyê de gelek  ça­lak tevlî dibe. Bê kêmasî tevlî he­mû karî di­be. Di şer û jiyanê de dibe xwe­dî tec­rû­be­yên mezin. Di nav jiyanê de tay­betmendiya wê ya baldar xwedî kesayeta gê­hiştî û hêmin (a­gir başli) bû. Gelek cîdî bû lê ji henekê xwe yê jiyanê jî dûr ne diket. He­nekê wê bi xwe siyasî û polîtîk bûn.
Tay­betmendiya rêheval Newroz yek din jî, hes­­kirina wê ji xwezayê re bû. Her sibeh zû ra­­dibû hem derdora xwe keşif dikir hem jî xwe­­şikiya xwezayê ya sibehên zû temaşe di­kir. Carna jî bi çar çava li bendewariya ro­jê ku ji pişt çiyayê Palanê derdiket dima. Car­na bi herikandina Firat'ê re diçû. Hela car­na de­ma dengê çûka dibihîst di dilê xwe de hestên cu­da jiyan dikir. Xwe ji mêze ki­ri­na Minzûra jî kêm ne dihişt. Hela îro sekna Min­zûr'ê ew da­bû fikrandin. Her roj çiyayê Minzûr xwe bi bayê xwe yê hişk û zuha dida hesandin, lê îro hîn bi hêrstir bû. Weke te­nê bûnek jiyan di­kir. Xemgînî jiyan dikir.
Bi ya min be Minzûr çiyayek wisay e! Car­na çar demsala dide jiyan kirin, hemû renga bi xwe re tîne. Hela carna ber bi êvarî di te­ma­şe­kirina roja çûyî ava de xwezaya dew­le­mend…Derketina ser lûtkeya Minzûr'a û te­ma­şekirina cîhanê hey e…Mirov, dibe mi­ro­vek din.
Çiyayê Minzûr'ê di dilê rêheval Newroz de text girtibû. Di nivîsek xwe de heskirina xwe ya Minzûrê wisa anibû ziman.
Di­be niha ji te dûr,
Rêze çiya hebin di navbera me de.
Lê Ferat'ê asê şahidê min be
Her tim li te digere çavên min.
Bi qasî xweşikiyê xwezayê temaşe dikir ara­zî jî xweş nas dikir. Bi demêre hakimi­ye­tek me­zin qezenc kiri bû. Bi vê tay­bet­men­diya xwe hem hemû tevgera dijmin di şo­pand hem jî hemû aliyê xwezayê ji kûr de nas di­kir. Ji ber bawer dikir, di nav şer de pê­wîs­ti­ya bi her aliyê pêşketinê hebû bi van ali­ya xwe kiribû yek. Heskirina rêheval New­roz ya gel gelek cuda bû. Bi tevlîbûn, ke­sayeta tê­koşervanî û zanebûna xwe di nav gel de ban­dorek mezin dida çêkirin. Ji ber van nêzî­ka­tiyên wê jidil gel jêre digot 'Gu­la­sor'. Li hem­berî gel ti carî ne di ket nav hel­westa ne baş. Dema heval Newroz şehîd ket di nav gel de bandorek mezin da çêkirin. Bû mijara nî­qa­şa qehremaniyê. Her tim bi heskirin û nê­zî­katiyê wê ji aliyê gel de hat bi bîranîn.  Li pir mala wêneyê wê bi gula hat  xemilandin û di qoziya malê  ya herî xweş de hat bi cih ki­rin. Bi tevlîbûna xwe ya pêşketi, di demek kin de bû rêvebira man­gê. Her erka bi ser de di­çû, bi awayek serkeftî pêk tanî. Ti carî erk­da­riya xwe, si­vik bi dest ne digirt. Nêrînê he­mû hevalê xwe digirt û bi parvekirinek xwe­ser rê­hevalê xwe tevlî hemû biryara di­kir. Biryara he­rî rast û dewlemend kîjanê ew lê­kolîn dikir û pêk tanî.
Di şer û çalekiya de rola xwe dilîze. Her tim di êrîşa de cih digre. Di şer û jiyanê de ge­lek bi hêrse ji ber vê encamê karê xwe de ser­kef­ti­nek mezin digre. Her tim di nav ve­gu­her­ti­na kesayeta mezin deye. Bi taybet di aliyê ke­sayeta jin de veguhartinek mezin bi dest di­xe. Di serî de di dîrokê de rastiya jin lê­ko­lîn dike. Ketibû ferqa wenda kirina jin ya di dî­rokê de. Bi taybet di dîroka Dêr­sim'ê de her ku kûr dibû hêrsa wê ya têkoşînê hîn me­zin­tir dibû. Ji ber vê yekê li gor rastiya Rê­ber Apo xwe di asta birdozî û dî­rokî de hîn kûrt­tir dikir. Bi zanebûnek kûr di xwest tay­bet­mendiyê jin ku bi wêre dide wen­dakirin yê ketibûn, bê mafiya jiyanê, feraseta çewt ya azadiyê derbas bike û xwe big­hîne ke­sa­ye­tek azad. Ji bo van tay­bet­men­diya derbas bi­ke di keve nav keda me­zin.
Xe­yala rêheval Newroz ya herî mezin Rêber Apo dîtin bû. Nedîtina Rêber Apo û xwe ne gî­­handina kesayeta ku tê xwestin bi wêre hî­sa xwe kêm dîtinê dida pêşxistin. Di vê der­ba­rê de her tim ev digot; 'Wek jinekê, pê­wîs­te ez rastiya xwe bibînim. Bi taybet pê­wîs­te ez layiqê Rêber Apo bim. Bi her alî pê­wîste ez wate bidimê û layiqê wî bim. Ken­­gî ev taybetmendî di kesayeta min de ha­tin avakirin wê demê ez dixwazim Rêber Apo bibînim. Bi lewaziyên xwe ez nikarim der­­kevim pêşberî Rêber Apo.Di dawiyê de xwes­teka min ya herî mezin Rêber Apo dîtin e'.
Bi tevlîbûna xwe ya jiyanê ev helwest û xwes­teka xwe dida diyar kirin. Di derbarê gi­rê­dana bi Rêber Apo re xwedî keda herî me­zin bû.
Li herêma Dêrsim'ê wê demê êrîşê dijmin ge­lek dijwar pêşdiketin. Her roj dijmin der­di­ket araziyê, carna pevçûnên qirik bi qirik di qewimîn. Rêheval Newroz di van pev­çûna de her tim di eniya pêşde cih digirt. Bi demê re bê rahmiya şer di nav vê rastiyê de nas kir. Lê belê di van aliya de ti carî ne diket nav xwe xapandina. Şerê wê bi qasî aliyê pra­tîkî ew bi xwe jî xweşik dikir. Ji ber jiyan û şer bi hevdûre bi dest digirt. Êdî zivistan ha­tibû ber derî. Ji bo vê hin ama­dekarî pê­wîst bûn. Lê ji ber hêzê wir ge­lek belav bûn, ev amadekarî hatibûn sek­nan­din. Lê cardin be­rî demekê pêwîstiyê van amadekariya he­bû. Herêma Dêrsim wê de­mê ji bo ra­gi­han­di­na agahiya kurye bi kar ta­nî. Tay­bet­men­di­ya van kurya ya herî bal­dar, lezginiya wan bû. Di sala 1992 de roja înê rojek ji rojê ku tav li ber çava di teyisî de heval Newroz ke­ti­bû nav lebatek mezin. Di cihê xwe de ne di se­kinî û ji vir diçû wir. Wek perperîkê li he­wa difiriya di axifî. Ji bo çû­yina erka kûryetî xwe amade dikir. Çeka wê di milê wêde hat man­ga me. Ji ber rêz­da­riya rêhevaltî em he­mû rabûn ser pîya. Lê îro ji hemû roja cu­da­tir bû. Axaftin û nêrînê wê cuda bûn. Porê xwe yê sor hemû top ki­ri­bû, xwe ji bo rêyek dûr amade kiribû. Bi xa­tir xwestina hemû he­vala hestê rê­he­val­ti­yek germ ji me he­mû­yan re hişt û çû.
Di  çarê cotmehêde bi di hevalê xort re de­rin ci­hê randevûyê gundê Pulumur yê Sax­lam­taş'ê. Weke di dîrokê de gelek îxanet he­ne, di vê rojê de jî îxaneta mezin jiyan di­be. Di en­cama îxbarekê de dijmin çar aliyê gund dor­pêç dike. Dijmin li ser rêya wan ke­mîn da­tîne li bendewariya wan e. Bi ketina gund re nêzî qebrîstanê deng tê, Lê di­bêjin qey gun­dîne û zêde girîngî nadinvan den­ga. Derin cihê randevû yê. Lê bêdengiya gund he­ma bala heval Newroz dikşîne. Her çi­qas hin gû­mana jiyan dike jî, ji bo rê­he­va­lê xwe bi fi­kar neke dengê xwe dernaxe. Vê bê­dengiya ji bo erka xwe ya mezin naxwaze bi­ke as­teng. Lê bi gîhandina cihê randevûyê re he­ma bi car­kê re dibin gulebaranek gelek me­zin de di­mînin. Di gulebarana destpêkê de rê­­he­va­lê cem wê  heval Bedrî û Sîdar şehîd di­­ke­vin. Ew bi xwejî gelek giran birîndar dibe xwe di pişt kevirekî de di parêze û şer dike. Li hember bangê radest kirinê heta da­wi­yê şer dike. Heta derengiya şevê ev şerê ku di do­me dijmin ditirsîn e. Her dirûşma wê dij­­min har dike. Dijmin wê şevê heta sibê di çe­­pera de dimîne. Rêheval Newroz heta qur­şû­na xwe ya dawî şer dik e. Ber destê si­bê de­ma cebilxana wê xelas dibe bi bomba xwe û bi dirûşma Bijî Rêber Apo rojek nû di­de afi­randin. Serî li hember şevên tarî ra­di­ke, ro­nahiya roja azad bi xwe re tîne. Bi vê en­ca­mê dighêje şehadetê.
Şe­hadeta wê gel gelek bandor dik e. Her di çû­yina gund de gel pirsiyariya rêheval New­roz ji me dikir. Di gotin Gulasor li ku ye û he­mû heval di ber çava re derbas dikirin. De­ma ew ne didîtin wek zaroka dest bi girî di­ki­rin. Ji wê demê heta niha li Dêrsimê ew de­ver ji aliyê gel ve tê ziyaret kirin. Navê za­ro­ka bi navê Newroz tê bang kirin. Dibe ku rê­he­val Newroz şehîd ket lê bi hezaran peyre­vê Newroz derketin.
Ji Pênûsa Gêrîla