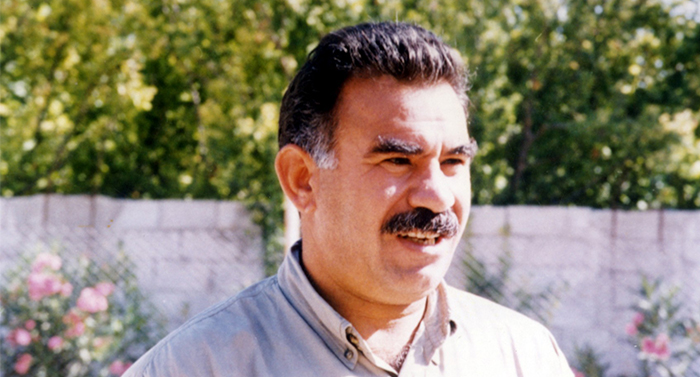 Em Bibin Şervanên Rast Ên Partiya Şehîdan
Di heyva şehîdan Gulan û di roja şehîdên 18'ê Gulanê de, em hemû şehîdên xwe bi rêzdarî bi bîr tînin. Û divê bi hemû hêza xwe em pêwîstiyên bîranînên wan zanibin pêk bînin. Di pêvajoya destpêkê ya koma yekemîn a tevgera me de; ku hîna nû xwe derbasî jiyanê dikir, hin geşedanên ne em û ne jî dijmin li bendê bû qewimîn. Ger ev geşedanana bi dîqet nehatana destgirtin û pêdiviyên wê bi cih nehatana, dibe ku dîrok bi awayekî dîtir bidomiyana. Û em bawer dikin ku bi vê mudexaleyê, me xwest ku em seyra dîrokê biguherînin. Di serî de rêheval Hakî Karer û her wiha ji bo bîranîna hemû şehîdên xwe ev biryara rast a ku me dayî, bo şerê jiyana xwe, bo pêngavên awarte yên azadiyê me gav avêt û em îro gihan heqîqeta şer. Bi qismî be jî, îro em dikarin bi rêzdarî wan bi bîr bînin û pêwîstiyên fermanên wan pêk bînin.
Wek ku em timî tînin ziman, pêkanîna pêwistî û bîranînên şehîdan her çiqas dijwar be jî, ku em dizanin di vê jiyanê de nirxên me yên herî mezin şehîdên me bi xwe ne û bi vê bîr û baweriyê, di vê jiyanê de her tişt girêdayî bersiva ku em bidin van nirxan e. Hîna jî mijara herî zêde em li serê dahûrandinan dikin; mijara şehadeta rast e. Şehadet ku ji milekî ve wek mertebeya herî mezin xwe dide nişandan, ji milê din ve jî mijareke ku li ser pir tê fikirîn, di encama vê fikirînê de rastiyê dîtin û ew jiyana ku sembolik tê dîtin zindîkirin e. Di vê mijarê de bêyî ku em rêya xwe şaş bikin, me xwest li hemberî xiyanet, nemerdî, bêşerefî û bêrûmetiyê bersiv bidin. Ya herî girîng jî, li dijî dijminê ku dixwest me tune bike bersivdayîna me hêza xwe ji van şehadetan digre û peywira me hemûyane ku em pêwîstiyên bîranînên wan pêk bînin.
Kesayetek, ger bo hevalên xwe yên herî nirxdar peywirên xwe ji dil an jî bi wijdanî pêk neyne, ew kesayet ti carî nabe PKK'yî. Ji şehadeta rêhevalên xwe yên herî nirxdar ger wateyekê dernexe, şaşî û kêmasiya heyî ger rast neke, ji van kesayetên wisa divê bê tirsîn. Rêxistineke weke PKK'ê ku mirov dikare weke tevgereke mirovî binirxîne, kesayetên ku li hemberî şehadetên vê rêxistinê bikevin li nav xefleteke wek ji bîr kirin an jî bêhaybûnê, kesayetên herî ketî ne. Kesayetên wisa îfleh nabin, ji wan hêvî nayê kirin û divê mirov ji ti tiştê van kesayetan bawer neke. Kesên ku xwe li hemberî şehîdan deyindar nehesibînin, jê girîngtir jî yên ku wesiyeta şehîdan ji xwe re esas negirin û mafê rêhevaltiyê nedin, nabin hêza vejîner û şervanê xeta me. Tew qet nikare bibe hezeke ku rêbertiyê bike.
Têkoşîna me ji aliyekî ve, têkoşîna layiqbûna şehîdan bi xwe ye.
Têkoşîna me, di pêvajoyên bê tevgêr û di rewşên bê hêzî de; li hemberî şehîdên xwe yên destpêkê rêzdarbûn, nebûn dijberî bîranînên şehîdan, bi sedema şehadeta wan re dilsozbûn, bi qasî stû xwarnekirinê bi hêsanî neketin û baweriya tevgereke ku teqez jiyandinê ji xwe re esas digre. Ev rastiya tevgerê û heqîqeta partiyê ye.
Tişta ku PKK'ê dike PKK jî, ev nêzîkatiya li hemberî şehîdên xwe ye. Ev nêzîkatiyeke pir mezin e. Nêzîkatiyeke vejîner, pêkanîna serkeftinên herî dijwar, tiştên bawerî pê nayên dide bawerkirin û ev nêzîkatî bi rastî jî geşedan û bûyerên ku dijmin jî hisab nekiriye di himêza xwe de dihewîne.
Wek navê xwe dizanim ku, ger îro ango di 18'ê Gulanê de şehadeta rêheval Hakî Karer pêk nehatana, me yê îlankirina PKK'ê zêde neanîna bîra xwe. Wek deynê stûyê xwe me yê pêngava partîbûyînê nexistana rojeva xwe. Me yê hîn bêhtir nikaribûna xwe nêzî şerê çekdarî bikirana. Ya herî girîng jî, me yê jiyana xwe nedana oxira şoreşê. Ev şehadet vê derxist pêş me; yan tu yê wek ku dijmin û hevkarên wan dixwaze di cihê xwe de bitepisî û xwe bidî aliyekî, yan jî tu yê xwîna şehîdê xwe bikî meseleyeke mezin, bi qasî rast nirxandina vê şehadete tu yê soza tolhildanê bidî û pêdivî bi çi hebe tu yê bikî. Me ji vê dubendiyê ya duyemîn çêtir dît. Bi qasî pêşxistina nirxandina rast, pêdivî bi tolgirtinê hebû. Her çiqas li hemberî me dewleteke tirsnak û hevkarên wê yên herî ketî hebûn jî, divê me dest jê bernedana, li ser van bingehan ev meşa pîroz wê me bi rastiya me re rûbirû bikirana. Ger kêmasiya me ya teoriyê hebûna me yê bi vê meşê kêmasiyan ji holê rakirana. Her wiha ger pirsgirêkên me yên şer hebûna me yê vê jî bi pêkanîna şerkeriya tolhildanê re derbas bikirana. Me vê encamê ji ceribînên xwe didît. Ango me bawer dikir ku, şopîneriya behiter wê rêya serkeftinê ji me re vebike.
Divê yek jî bi vê wateyê li dîroka PKK'ê bê nêrîn. Bi ya min vegotina herî bibandor a PKK'ê, bi vegotina şehîdan dibe. Ez vê ji jiyan, pratik û ji cerîbînên xwe dizanim ku, min şehîdan ji xwe re esas girt. Ez dikarim yeko yeko wan bînim ziman û heta îro werim. Xeta berxwedêr a PKK'ê, xeteke şehîdan a çawa ye? Xeta şervaniya PKK'ê, xeteke tolhigir a çawa ye? Xeta PKK'ê ya ku xwe daye ber rexnedayînan, di fikirîna şehadetê de, xwe ji kêmasî û şaşiyan rizgarkirin xeteke çawa ye? Em van mijarana dikarin bi awayekî herî berbiçav jî nişan bidin. Ku di roja me ya îro de PKK bi mezinbûn û bi qasî deh hezaran tevlîbûnên xwe dijî, bi qasî divê cewherî be, yên ne cewherî, her wiha ruxmî ku tevlîbûnên feodal, sivik û seraser jiyaye be jî, xetera mezin a di xeta şehîdan de û israra mezin a ji bo têgihiştina xebata PKK'ya rastîn derxistina holê û di vê mijarê de betawîz tevgerîn, cewhera hemû geşadan û pêkhateyên ji vir şûn de bi rengekî rast meşandinê ye.
Rêber APO
Dê Berdewam Bike