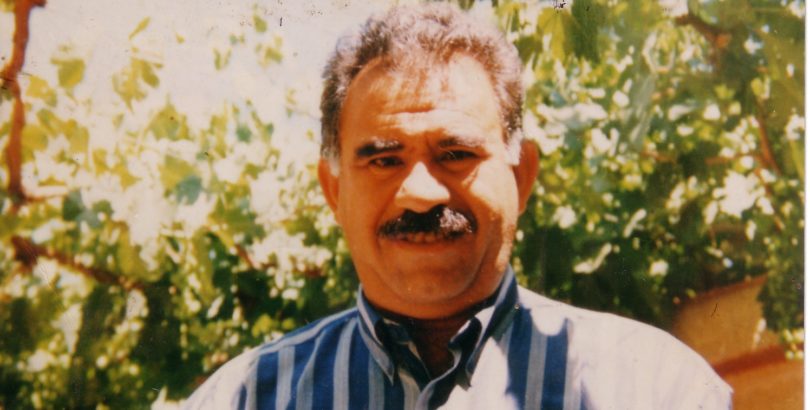 Di Neteweya Demokratîk De Hevjiyana Azad
Em dizanin ku di jiyana zindî û ruhberan de sê fonksiyonên bingehîn hene. Ev xwe xwedîkirin, parastina hebûna xwe û dewamkirina zuriyeta xwe ye. Em dema behsa jiyana zindî û ruhberan dikin mebesta bi tenê yekeyên biyolozîk nînin, her hebûna gerdûnî li gorî xwe xwedî fonksiyonên zindîtiyê yên bi heman rengî ne. Ev fonksiyonên bingehîn li cem mirov gihiştine asteke cuda. Li cem civaka mirov rasyonalîte gihiştiye asteke welê ya pêşketinê, eger mirov serê xwe jê neêşîne, dibe ku hebûna tevahî zindiyên din bi dawî bike. Eger gerdûna biyolojîk di astekê de bê rawestandin, jixwe domnedarkirina cinsê mirov ê bi xwe pêk bê. Ev paradokseke ciddî ye. Cinsê mirov ê ji niha ve hejmara wî ji heft mîlyaran bihuriye bi vê lezê pirrbûna wî dewam bike, di demeke pirr kin de wê ji wê asta biyolojîk bibihure û domnedarkirina jiyana mirov ê derkeve holê. Tişta rê li ber vê vedike, rasyonalîteya mirov e.
Ango heman rasyonalîte, berî ku mirov bigihîje wê asta biyolojîk, divê pirr zêdebûnê rawestîne. Pirrbûn û heyîn bûyereke xerîb e. Makîneyek e ku em dikarin jêre aqlê xwezayê bibêjin, timî bi roleke tewazunê radibe û tewazuna di navbera heyîn û pirrbûnê de pêk tîne. Lê rasyonalîteya mirov cara pêşî ye ku li ber vê mekanîzmeya tewazunê radibe. Ya rastî, têgîna xwedabûnê jî ji vê rasyonalîteyê derketiye holê. Mirovê di rasyonalîteyê de sînor nas nake xweda ye. Xisletên rasyonel ên mirov rê li ber avakirina xwedayan, dînan û sîstemên din ên afirîner vekirine.
Yekşaneyê li dijî tinebûnê xwe yekser bi dabeşkirinê pirr kiriye û ev ji bo domdarkirina jiyanê tê fêhmkirin. Xerîzeya pirrbûnê ya li cem her yekeya zindî heta bi mirovî xwesteka jiyanê ya bêserûbinî îfade dike. Xwesteka ji bo jiyana bêserûbinî xwestekeke welê ye ku mirov lê serwext nebûye; qabîliyeta lê serwextbûnê jî gelekî bi sînor e. Gelo divê mirov li vê xwesteka jiyanê serwext bibe yan na, ev jî bi xwe guftugoyeke din e. Lê kengî mirov li xwesteka jiyanê serwext bibe, wê fêhm bike bi dewamkirina zuriyetê xwe nagihîne maneya jiyanê. Jiyana kesekî û mîlyonan kesî yek e. Pirbûn hem jiyanê manedar nake, hem jî dikare hêza bîrewerî û serwextiyê jî berevajî û lawaz bike. Bêguman mirov der barê wê de serwext bibe, di gerdûnê de bûyereke harîqa ye. Bê sedem navnasa xwedatiyê li mirov nehatiye kirin. Piştî ku der barê xwe de gihişt hêza serwextbûnê, nabe ku ji bo mirov pirsa bingehîn dewamkirina zuriyetê be. Mirovê bîrewer û serwextbûyî zuriyetê dewam bike, ne bi tenê tewazunê li dijî tevahiya zindiyan xira dike, hêza bîreweriyê ya mirov jî dixe tehlûkeyê. Bi kurtî, nabe ku mirovê serwextbûyî derdê wî yê sereke dewamkirina zuriyetê be. Xweza di mirov de gihiştiye asteke welê dewamkirina zuriyetê ji bo wî êdî pirsgirêk nîne. Mirov dikare bibêje, çawa ku li cem her zindiyî dewamkirina zuriyetê baqî ye, wê li cem mirov jî baqî be û wê her wisa dewam bike. Rast e. Lê ev xerîzeyek e ku bi hêza serwextbûnê re dikeve nakokiyê. Ango divê mirov pêşî cih bide serwextbûn û bîreweriyê. Eger bi qasî ku em pê dizanin gerdûn di heqê xwe de cara pêşî li cem mirov gihiştibe asta herî jor a hêza xwenaskirinê, hingê divê mirov pê gelekî bi heyecan bibe ango belkî fêhmkirina gerdûnê maneya rastî ya jiyanê be. Ev jî tê wê maneyê ku mirov ji xeleka jiyan û mirinê ya timî li dora xwe dizîvire dibihure, ma mirov dikare ji vê mezintir li coş û cejneke xweserî mirov bifikire. Ev bi awayekî, Nîrwana ye, Fenafîllah e, xwe gihandina bîreweriya mutleq e, ji vê wêdetir ne maneya jiyanê dimîne, ne jî hewcedarî bi şadûmaniyê!
Mirov dibîne di civaka Kurd de jiyan herî zêde li dora diyardeya jinê nayê hiştin û tê tinekirin. Di çandeke civakî de ku navê jin û jiyanê bi awayekî rastî dike yek (peyvên weke jin, jiyan, can, şen û cîhanê timî ji yek kokê zêde bûne û hemû jî rastiya jin û jiyanê îfade dikin), di jinê de jiyan tê tinekirin û ev jî nîşaneya sereke ye ku civakîbûn tê qedandin. Ji çandeke bingehê şaristaniyê li dora jinê daniye û rê li ber çanda xwedawendiyê vekirî tişta mayî ew e, der barê jiyana bi jinê re çavkoriyeke mezin û çilekiyeke teslîmî xerîzeyan bûyî heye. Jiyana civakî ya di nava pencê modernîteya kapîtalîst de ya li pey rêûresm, îmha û înkarê diçe, jiyanek e ku bi temamî mehkûmî neçariya jinê hatiye kirin. Têgihiştina li namûsê ya xwe disipêre jinê mîna çepera dawî ya parastinê be, rewşeke ji maneya xwe ya rastî nomos = pîvan an qanûnê dûrketinê îfade dike. Pirr bi namûsiya ji bo jinê, pirr bê namûsiyeke civakî îfade dike. Bi temamî paradoksek e, ji namûsa civakê çiqasî dûr dikeve, ewqasî ji bo jinê bi namûs dibe.
Kengî namûsa civaka xwe ji dest dan, Kurdan bîr nebir ku wê namûsa jinê jî nikarîbin biparêzin û ev bi tenê ne cehalet e, di heman demê de li ser navê exlaq bêexlaqî ye. Têgihiştina namûsê ya di bin navê namûsa jinê de dixwazin li ser piyan bigirin mêrê Kurd ê ji aliyê exlaqî û polîtîk ve qediyayî ye û ev hewldana mêr a îspatkirina bi hêzî an jî bê hêziya wî ya li ser koletiya jinê ye. Êşa serdestiya biyaniyan a li ser wî û civaka wî dixwaze di serê jinê de ku di bin destê wî de ye, derxe. Bi awayekî xwe terapî dike. Eşkere ye ku li gelemperiya dinyayê koletiya jinê giran e, lê belkî bi qasî ku li ti devera dinyayê nebe, statuya jina Kurd di koletiyeke pirr giran de ye. Bi giştî bûyera pirrzarokanînê rûyekî din ê vê rastiyê ye. Cehalet û tinebûna azadiyê, di civakên bi heman rengî de ji bo dewamkirina hebûna xwe weke çareya bi tenê yan jî ji ber bêçaretiyê pirr zarokan çêdikin. Di her civaka ji bîreweriyê mehrûm de diyardeya pêk tê ev e. Paradoks di vir de ye, ji ber ku xwexwedîkirin û ewlekarî tineye, pirrzarokanîn rê li ber pirsgirêkên mezin vedike. Bêkarî weke aşûta ji serê çiyê bê xwarê mezin dibe. Jixwe sîstema karê ya kapîtalîst vê hejmara zêde ya mirovan dixwaze da ku koletiya bi heqdestekî kêm bimeşîne. Rêûresma şaristaniyê û modernîte milên xwe didin hev û tevahiya hilweşîneriya xwe li ser jinê bi vî awayî pêk tînin.
Em timî dibêjin, kengî jin û jiyan ji jinbûn û jiyanbûnê derketin şert û mercên civakbûnê jî hildiweşin û ji hev de dikevin. Hêmanên em dikarin ji wan re şoreş, partiya şoreşger, pêşeng û mîllîtan bibêjin, eger vê rastiyê ji hev dernexin û bikevin ser riya azadiyê wê nikaribin bi rola xwe rabin. Kesên bi xwe bûbin girêka kor wê nikaribin girêka kor ên kesên din ji hev vekin. Ango kesên xwe azad nekiribin wê nikaribin kesên din azad bikin. Yek ji encamên girîng ên PKK û şerê gel ê şoreşgerî di vê mijarê de gihiştiyê ew e, azadî û rizgariya jinê bi analîzkirin, rizgarkirin û azadkirina diyardeya jinê dibe. Lê çawa ku me diyar kir, mêrê Kurd jî namûsa xwe ya gelekî hatiye berevajîkirin an jî bi awayekî zanistî bi danasîneke rastir bênamûsiya xwe di serweriya mutleq a li ser jinê de dibîne. Ya bi awayekî bingehîn divê ji hev bê derxistin ev nakokiya no û dijwar e.
Ji ber ku di beşên beriya vê de me behsa hewldanên bi vî rengî kiribû, em ê dubare nekin. Li ser riya avakirina neteweya demokratîk li ber rohniya vê ezmûnê tiştên heta niha li ser navê namûsê hatine kirin, berevajiyê tiştên diviyabû bihatina kirin in. Ez behsa mêrtiyeke Kurd a berepaşkirî ango hinekî jî behsa xwe dikim. Ew jî divê wisa be: Divê em têgihiştina xwe ya milkiyetê bi temamî biterikînin. Jin bi tenê û bi tenê divê ya xwe be (xwebûn). Heta divê wer zanibe ku bê xwedî ye, bi tenê xwediyê wê ew bi xwe ye. Eşq, hezkirina çavkorî jî di navê de divê em bi ti awayî bi jinê ve neyên girêdan. Berevajiyê vê jî rast e. Di heman demê de divê jin jî xwe bi kesî ve girê nede û kesî neke xwediyê xwe. Şertê pêşî yê şoreşgertî û mîllîtantiyê divê bi vî awayî be. Kesên bi awayekî serketî ji vê ezmûnê bibihurin bi awayekî di kesayeta xwe de azadî pêk anîne, lewma bi vê kesayeta xwe ya azadbûyî dikarin dest bi avakirina neteweya demokratîk û civaka nû bikin.
Tam jî di vê nuqteyê de em xwe digihînin danasîna rast a eşqê. Kengî ew kesê nikare hilweşîn û jihevdeketina civakê rawestîne, ji namûsê ango bi awayekî zanistî û rast ji bênamûsiya li dora jinê bi dualî hatiye çêkirin dest bikişîne û bi awayekî mîllîtanî xwe li avakirina neteweya demokratîk rakişîne û vê bigihîne maneya wê ya civakî, pirr zor be jî wê xwe bigihîne potansiyela pêkhatina eşqê.
Di pêvajoya netewebûyînê de azadbûyîna jinê gelekî girîng e. Jina azadbûyî civaka azadbûyî ye. Civaka azadbûyî jî neteweya demokratîk e. Me behsa girîngiya şoreşgerî ya berevajîkirina rola mêr kiribû. Maneya vê ew e, li şûna ku li ser jinê serwer bibe û zuriyetê bi jinê dewam bike, netewebûyîna demokratîk bi hêza xwe dewam bike û ji bo vê hêza îdeolojîk û rêxistinî pêk bîne û otorîteya xwe ya polîtîk serwer bike; bi awayekî îdeolojîk û polîtîk xwe çêke. Ji pirrbûna bi fizîkî zêdetir divê bi hêzbûna zêhnî û ruhî bê xurtkirin. Ev rastî xwezaya eşqa civakî pêk tînin. Ji sedî sed divê mirov eşqê weke hevhestyariya di navbera du kesan de û cazîbeya cinsî nebîne. Heta divê mirov bi ber bayê xweşikiyên şiklî yên maneya wan a çandî tineye nekeve. Modernîteya kapîtalîst sîstemek e ku li ser înkara eşqê hatiye avakirin. Înkara civakê, harkirina ferdiyetê, ketina cinsiyetparêziyê ya her qadê, xwedakirina pere, li şûna xwedê danîna dewleta netewe, weke xebatkareke bêheqdest an jî ya bi heqdestê herî kêm bi nasnamekirina jinê bingehê maddî yê vê înkara eşqê ye.
Divê mirov xwezaya jinê baş nas bike. Eger mirov seksualîteya jinê bi awayekî biyolojîk balkêş bibîne û li ser vî bingehî nêzî wê bibe û têkiliyê pêre deyne, ev ji serî ve têkçûna eşqê ye. Em çawa ku ji bihevrebûnên biyolojîk re eşq nabêjin, em ji bihevrebûnên biyolojîk ên li ser bingehê cinsî re jî nikarin eşq bibêjin. Em ji vê re dikarin bibêjin fonksiyona normal a zêdebûna zindiyan. Ji bo vê fonksiyonê hewcedarî bi mirovbûnê jî tineye. Jixwe heywan-mirov vê fonksiyonê bi hêsanî bi cih tînin. Yên eşqa rastî dixwazin, divê vî şêweyê zêdebûnê yê heywan-mirov biterikînin. Em çiqasî karibin jinê weke objeyeke cazîbeyê ya cinsî nebînin, em ê ewqasî karibin jinê bikin hevrê û dosteke hêja. Hevrêtî û dostaniya bi jinê re ya ji cinsiyetparêziyê bihurî têkiliya herî bi hêz e. Bi jinê re di şertên hevjiyana azad de jî divê di bingehê têkiliyan de avakirina civakê û neteweya demokratîk hebe. Em divê mîna di modernîteyê de û di nava sînorên rêûresmê de jinê di rola hevser, dayik, xuşk û evîndarê de nebînin û ji vê bibihurin. Beriya her tiştî divê em têkiliyên mirovan ên bi hêz ku xwe disipêrin avakeriya civakê û yekîtiya maneyê serdest bikin. Jinek an jî mêrek dema hewce kir divê dest ji hevsera xwe, ji zarokê xwe, ji dayika xwe, ji bavê xwe û ji evîndara xwe bikişîne, lê divê ji rola xwe ya exlaqî û polîtîk a di civakê de ti carî dest nekişîne. Mêrê bi hêz ti carî li ber jinê nagere, li pey wê naçe, jêre dijûnan nade, lê nade û hesûdiya wê nake. Hevsera wî û evîndara wî be jî dema bixwaze jê veqete divê destê xwe nediyê, topizka xwe jî lê nede. Heta, heke hebin, piştî ku rexneyên xwe lê kirin, wê pêre alîkar be da ku weke dixwaze bijî. Eger dixwaze bi jinê re têkiliyeke bingehê wê yê îdeolojîk û civakî bi hêz pêk bîne, divê tercîhê û pirsê ji jinê re bihêle. Asta azadiya jinê, tercîha wê, tevgera wê ya bi hêza wê çiqasî bi pêş ketibe, jiyaneke bêhtir manedar û xweş pêre dibe.
Di şertên roja me ya îro de hevjiyana azad a herî îdeal a mêr û jinê, di rastiya me ya civakî de kengî xebatên zehmet ên avakirina neteweya demokratîk bi serketinên mezin pêk hat, pêk tê. Li Kurdistana roja me ya îro di rastiya civakî de diyalektîka eşqeke manedar divê bi giranî platonîk be, û bi vî awayî pêk bê. Ev eşq hêja ye. Eşqa platonîk eşqa fikir û çalakiyê ye. Lewma hêja ye. Her tim bi jina herî bedew a dinyayê re mayîn eşq nîne. Jixwe ji ber ku eşq nîne, piştî bihevrebûneke demkin durûtî wê xwe nîşan bidin. Ji ber ku bi awayekî bêmane ev têkilî çêbûye yan li ser bingehê têkiliyeke cinsî hatiye danîn. Li hemberî vê di pratîka PKK û KCK'ê de koleyên doh gelek jin û mêrên ti carî li cem hev bi hev re nebûne, di avakirina neteweya demokratîk a gelê xwe de hemûyan bi hev re bi eşqeke platonîk karên mezin bi ser xistin û îspat kirin ka çiqasî kesayetên bi hêz in. Di vê mijarê de bi sedan nirxên me, şehîdên qehreman hene. Ev qehremanên mezin in ku bi ser ketine bibin Mem û Zîn.
Ez bi vê wesîleyê divê ezmûn û tecrûbeyên xwe weke deynekî bînim ziman. Bi qasî ku tê bîra min, dema ez zarok bûm, min di lîstikên xwe yên pêşî de hebûna keçikan weke pêdiviyeke azadiyê hesibandibû. Xuşkên min jî di navê de, di tevahiya pêvajoyên zewacan de mîna min ew hemû ji dest dabin hestek li cem min çêdibû. Jixwe kengî ez hinekî mezin bûm û min exlaqê namûsê yê hişk ê civakê dît, min xwe bi tevahî vekişand. Lê ev xwe vekişandina min bi awayekî dilê min bimîne û bişikêm nebû. Min hêdî hêdî fêhm dikir ku me jin ji mêj ve wenda kirine. Ez ji statuya jin û mêran a hatibû avakirin hîç razî nebûm. Min her tim şik û guman dikir ku ev statu li ser şaşiyan hatiye avakirin. Statuyek bû ku min nikarîbû qebûl bikim. Di çarçoveya vê statuyê de daxwaza min a ji bo jinê çênebû. Ez yeqîn dikim ku diya min li vê rewşê zû hayil bûbû û ji min re weha gotibû "Bi vî halê xwe tu nikarî bi jinê re bibî." Bi rastî min ti carî nexwest jineke min hebe. Min bixwesta jî min hîç nizanîbû ez ê çawa pêre bijîm. Ez her ku mezin bûm, ez bûm mîna zarokekî mezin. Mêrê li ber serê min her yek ji wan bûbûn mîna gurê jinan. Lê ez weke kesekî belengaz mabûm. Xeyal û meyal eleqeya jinan a ji bo min tê bîra min. Ez yeqîn dikim ku wan ez weke 'bûyereke bêhêvî' didîtim. Ya rastî, ez weke tebayekî şîrîn, lê ne li gorî demê didîtim û welê didan hiskirin. Di demekê de ku her kes ji xwe re li mêrekî, li evîndarekî digeriya, ez di van mijaran de bêhnçikandî bûbûm. Eşqa min ji bo tiştên weke xweda jî tinebû. Eleqeya min a bi tenê ji bo heval û hogirên baş bû.
Beriya ku ez behsa bûyera zewaca xwe ya pûç bikim, divê ez bibêjim, eleqeyên min ên mirov wan weke eşqa platonîk bi nav bike, hebûn. Ez her ku li wê bedewiya xwedayî ya li cem jinê hayil dibûm, jê bi tesîr dibûm. Lê ji bo ku ez vê ji aliyê din re bibêjim ne xwesteka min û ne jî hêza min hebû. Min di bingehê vê eşqa platonîk de timî welatê ji dest çûyî, Kurdistan, nasname û Kurdê wendabûyî didît. Li gorî vê, welatekî ji destçûyî û nasnameya wendabûyî eşqa wan bi hêz, bi xwestek û bi îrade pêk nedihat. Mixabin û cihê xemê ye ku ev tespîta min rast bû. Ez bibêjim di bingehê zewaca min a pûç û bi tehlûke de hest tinebûn wê derew be. Eger ez bibêjim bi tenê bi armancên polîtîk bû, ez ê durûtiyê bikim. Hest jî hebûn û armancên polîtîk jî hebûn. Ez nizanim wê berê li derî da yan jî min lê da. Ez bibêjim xweber çêbû ew jî realîst nîne. Li gorî min ravekirina vê têkiliyê bi tenê ew e, eşqa welatê ji destçûyî û eşqa nasnameya civakî ya wendabûyî pêk nayê. Bûyerên diqewimîn jî ev piştrast dikirin. Ew sal ji wan salan bûn ku têde eşq ti carî pêk nedihat. Jixwe muzîka Aram a min bihîst jî behsa vê nemumkiniyê dikir. Bi hêrseke mezin a ji ber pêknehatina eşqê, min xwe li avakirina PKK'ê û şerê gel ê şoreşgerî rakişand û ez dikarim bibêjim, di vê hewldana min de rola vê mijarê hebû. Dema ku gelek keç û jin tevlî xebata min bûn, ya me bi wan re dikir eşqa kolektîf bû. Şert û merc ji bo eşqa ferdî tinebûn. Ji bilî min di nava PKK'ê de gelek kesan eşqa ferdî ceribandin û min bi xwe newêrîbû ez bikevim nav hewldaneke bi vî rengî. Dîsa tirsonekiyê ez zevt kiribûm. Ya rastî, ez timî li ser nemumkîniya eşqên bi vî rengî difikirîm. Ev fikra min jî rast bû. Wan deman ez timî li 'bûka axê' difikirîm. Di fikra min de ti carî cihê fikra 'bûka min' tinebû. Bi sedan keçên ji min wêrektir, bedewtir û zîrektir hebûn. Beşekî mezin ji wan bûn şehîd. Min timî xwest bi wan bidim hiskirin ku ez ê wan im. Lê ev hewldaneke badilhewa û tewş bû.
Di rewşên bi vî rengî de divê li cem ferd, hêmanên eşqê di azadkirina welatekî de, di rizgarkirina netewe û civakekê de bêne temsîlkirin. Ji bo vê jî gelek şerên polîtîk û eskerî divên; hêzeke zêde ya îdeolojîk û exlaqî divê. Herweha bêparmayîna ji estetîkê û bedewiyê qebûl nake. Kesên bi îddîaya eşqa platonîk radibin dema bixwazin eşqa xwe taybetî bikin û bi awayekî berbiçav pêk bînin, divê bersiva van şert û mercan hemûyan bidin. Eger hêza wan ji bo van şertan têrê neke yan divê eşqa xwe ya platonîk dewam bikin, yan jî hêza wan têra vê jî neke û nikaribin maneyê bidinê, hingê wê bikevin zewacên modernîte û şaristaniyê (rêûresmê) ku di wan de pîvanên biyolojîk an jî bihevrebûnên cinsî yên koledar serdest in. Eşqa azad bi zewacên biyolojîk-koledar an jî têkiliyên li derveyî zewacê li cem hev nabin. Qanûnên eşqê xwe li têkiliyên bi vî rengî ranagirin.
Ez ji şehîdên me yên mezin ên jin, ji wan nirxên payebilind hîn bûm ku jin hebûneke bi nirx e. Tişta bi wan pêk hat, belkî jî bi wan eşqa welatê ji destçûyî û nasnameya civakî ya wendabûyî ji nû ve bi awayekî azad hat bidestxistin. Jixwe ev jî eşqeke gelekî hêja, mezin û heqîqî bû. Eşqeke welê bû ku xayîn û durûyên wê gelek bûn û bi vî awayî min jî bîranîna Mem û Zînê hem zindî kir û hem jî pêk anî.
Rêber APO